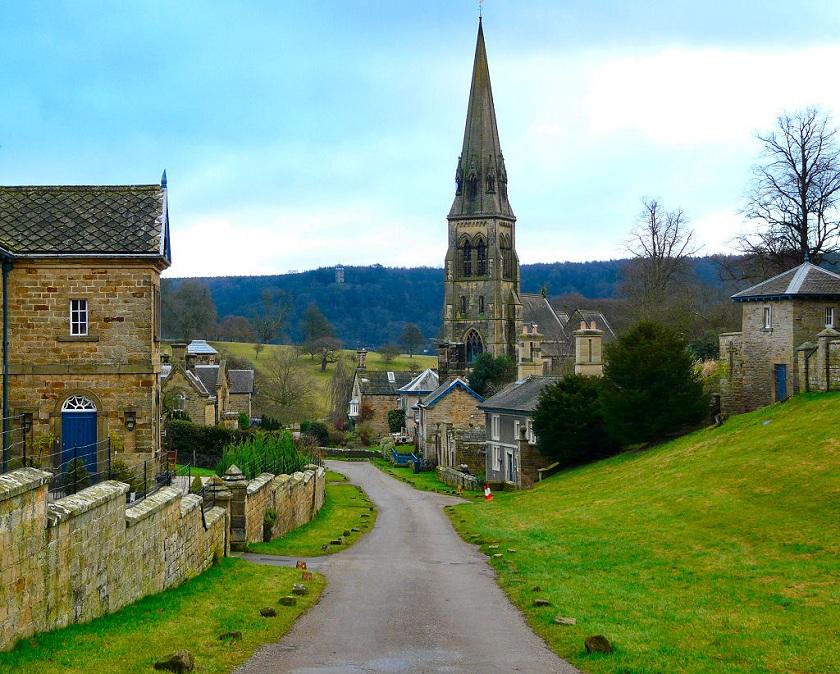 Edensor lane
Edensor was mentioned in the Domesday Book of 1086, long before
Chatsworth
was established. The
6th Duke of Devonshire
rebuilt the village, incorporating a variety of architectural styles. The
7th Duke
rebuilt the church. A number of Dukes of Devonshire are buried in the churchyard.
In the story... Born in 1835, Diana Woodforde has grown up in the village. Her mother died when she was four. The other village women became her surrogate mother. Her father is one of the veteran gardeners at Chatsworth. Aboard Roland, she is the unofficial chief inspector of estate operations and is the local darling. She has known Alan Sterling, the vicar's son, since early childhood. As of 1854, she works as a housemaid in the Duke's home. Alan is a soldier. They become engaged just before Alan leaves for the conflict that will turn into the Crimean War.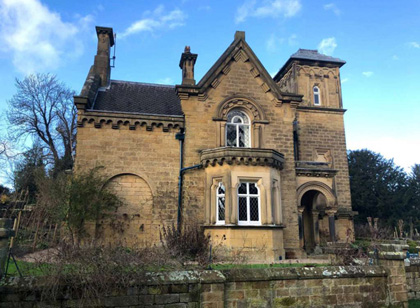 Some Edensor cottages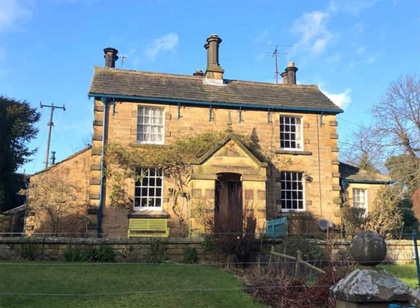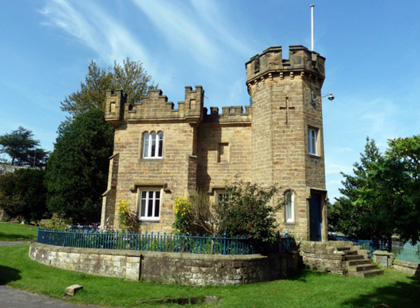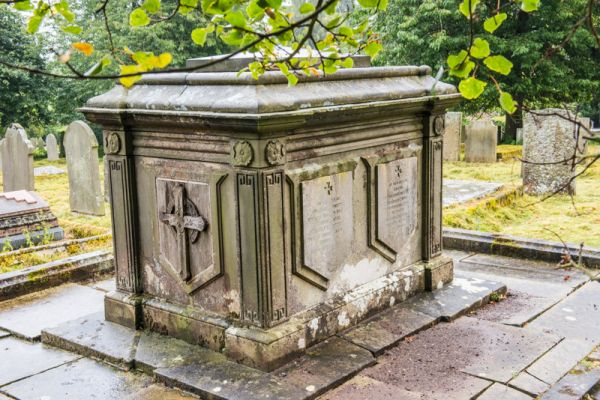 The grave of
Joseph Paxton
, head gardener for
the 6th Duke of Devonshire, has a prominent
monument in the churchyard.
Chatsworth House in 1853 with Edensor in the distance. The
spireless village church is the original 14th century one
that Diana would have known. It was rebuilt in the 1860s.