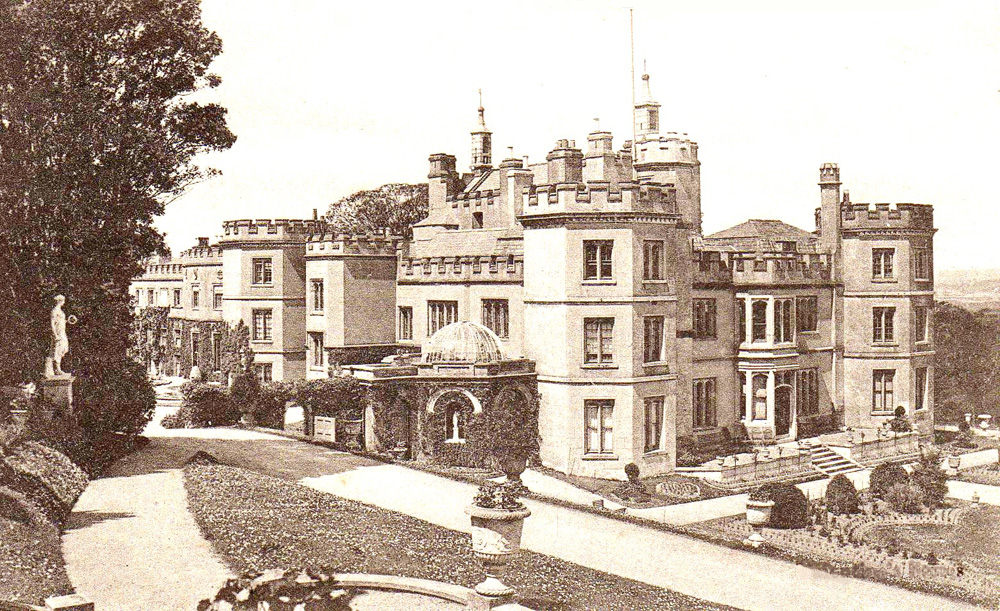 The house in 1910
The house today

The fortunes of the Edgcumbe family began in 1485 when Richard Edgcumbe was knighted by Henry VII for helping him win the Battle of Bosworth Field and take the English throne. A barony and earldom followed in the 18th century.

The original Mount Edgcumbe House was completed in 1550. It sits on a height of land on the west side of Plymouth Sound. It was the first major house in England with windows looking outward to enjoy the views - quite splendid ones over the sound and the Tamar River, which separates Cornwall from Devon. Cotehele House, an earlier Edgcumbe home farther up the Tamar, was built with security in mind; its windows look inward upon a courtyard.

The original house was destroyed by German bombs in WWII, as was much of Plymouth. It was rebuilt and in 1971 was sold to the Cornwall County and Plymouth City Councils together with 865 acres of land. The property is now a country park. The current (8th) Earl of Mount Edgcumbe has a new seat at Empacombe House near Plymouth.

In the story... Diana is a guest of the Russell family at Endsleigh, the Duke of Bedford's cottage on the Devon side of the Tamar. Odo Russell takes her on a day outing to Mount Edgcumbe where she meets the future earl. He becomes one more potential suitor awaiting the fate of Diana's betrothed, a soldier in the Crimean War.
The view looking east from Mount Edgcumbe: the folly in the foreground, Plymouth Sound with Drake's Island beyond, and the city of Plymouth in the distance.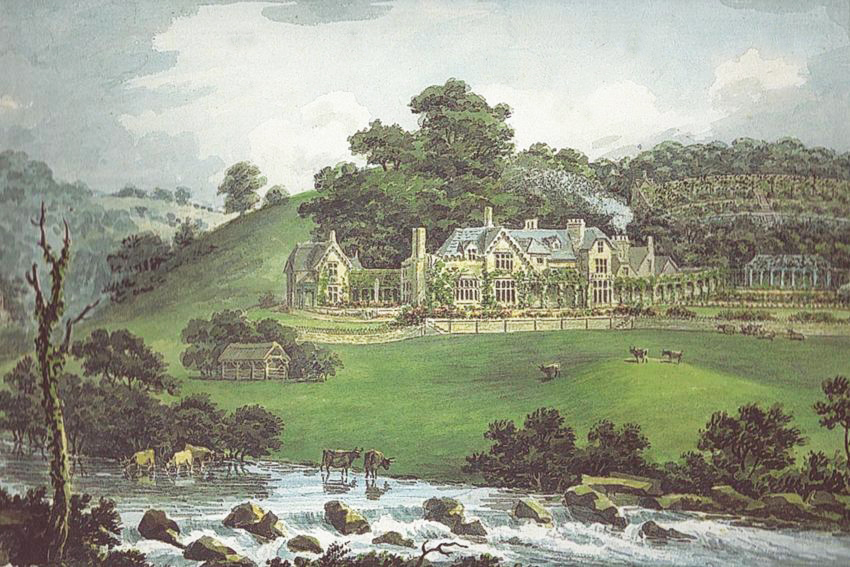 Endsleigh Cottage on the Devon side of the Tamar River. Diana stays here with the
Milnes
family as guests of the Duke of Bedford.