The long, man-made watercourse, a leat, gives the place its name.
Longcombe Drive



There are two approaches to Longleat. The Longcombe Drive is a serpentine route some two miles in length. If you are of the gardening school of William Kent and abhor a straight line, you will prefer this approach.



If you lean more toward the noble and formal, enter from the village of Horningsham through Wyatville's lodge and take the shorter, straight avenue - 2/3 of a mile long.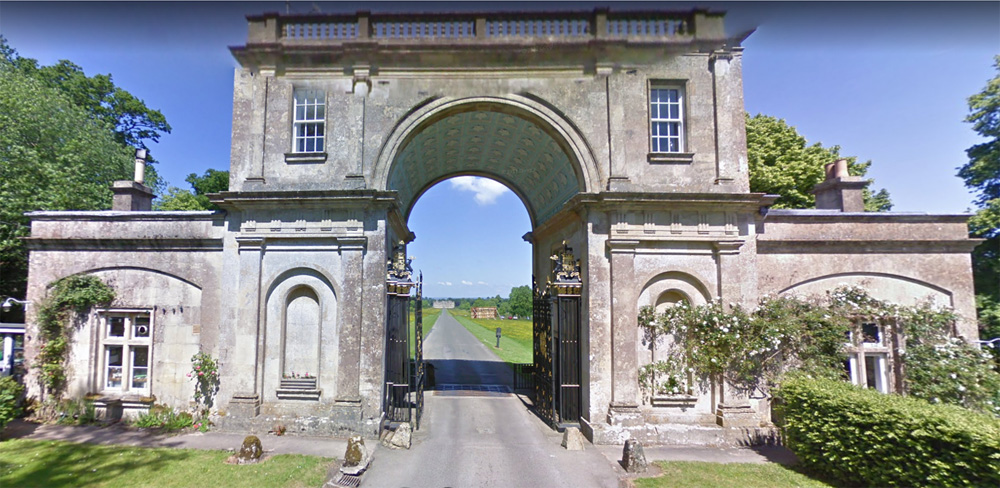 Horningsham Drive
Grand Staircase
In the story... Diana is touring the West Country with the family of
Richard Milnes
. Their first stop is Longleat.
Alex Thynne
, the Marquess, is 24 and unmarried. He first meets Diana on the landing of the Grand Staircase. She is admiring the huge painting, the Lion Hunt, by Rubens. Alex is soon smitten and gains a new enthusiasm for life, which he had been finding wearisome.