John Manners eventually became the 7th Duke of Rutland with homes at Belvoir Castle in Leicestershire and
Haddon Hall
in Derbyshire. He had become an MP in 1841. He married Catherine Marley in 1851 and in 1852 they had a son, Henry, who would become the 8th Duke. When Catherine died following childbirth in April 1854, John wrote in his journal, "Shut up this book. The sun is taken from my heaven. All is gloom and hopeless sorrow so far as this earth is concerned."
In the story... John meets Diana Woodforde while fishing near Haddon Hall in June 1854. Her bright spirit lifts him above his grief and she begins to fill the void in his life left by Catherine. Diana is already engaged. Her betrothed is a soldier fighting in the Crimean War. As that conflict drags on, his safe return becomes increasingly uncertain.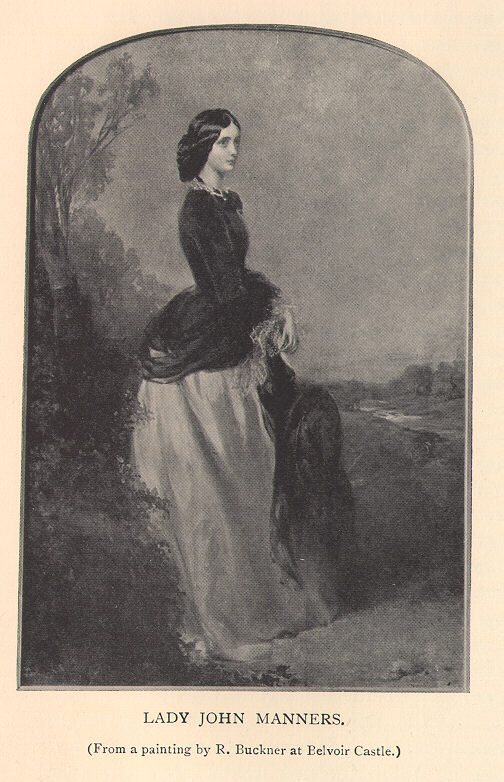 Catherine Manners was only 23 when she died. Her newborn daughter died too. Their tomb is in St Katherine's Church at Rowsley, a village near Haddon Hall. Construction of the church started on May 29, 1854, the month follow-ing Catherine's death. Her grieving husband laid the cornerstone. The church was named for the saint with his wife in mind. It was completed in 1855.
Catherine's tomb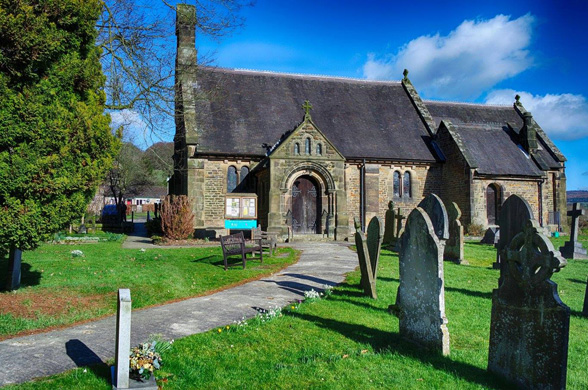 St Katherine's Church, Rowsley